Join us at Chatterhangs to brush up your German speaking skills AND your knowledge of German politics! (Don't worry, we'll keep it fun and interesting!
)
What is Chatterhangs?
Every 3rd Tuesday of the month we gather virtually via Zoom to practice our German-speaking skills at ChatterHangs. During this one-hour meetup, we will break out into small groups of 3 to 4 people and discuss the topic of the - this month we're talking about Carnival in Germany! Did you know the season has started already?
We'll start with some guided conversation and then later work on a themed activity. We will also have some native German speakers joining the event to help when you get stuck!
The level for ChatterHangs is intermediate to advanced (B1+) to keep the conversation flowing.
Grab your friends and join us for ChatterHangs and let's "speak German zusammen"!
When? Tuesday 16th of November, 6pm (Central European Time)
Where? Online - join us via Zoom: https://us06web.zoom.us/j/87692539021
Please arrive on time. "Doors" will close at 6.15pm to avoid interruptions.
To receive updates about our future events, you can sign up to our mailing list here .
We hope to see you there!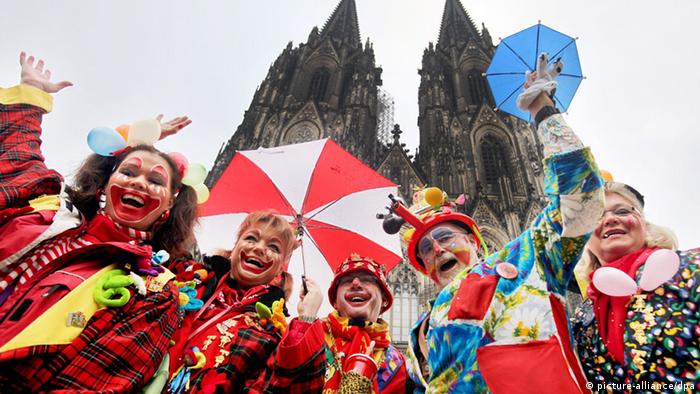 Image source: dw.com